Hey! Do you want to travel with me?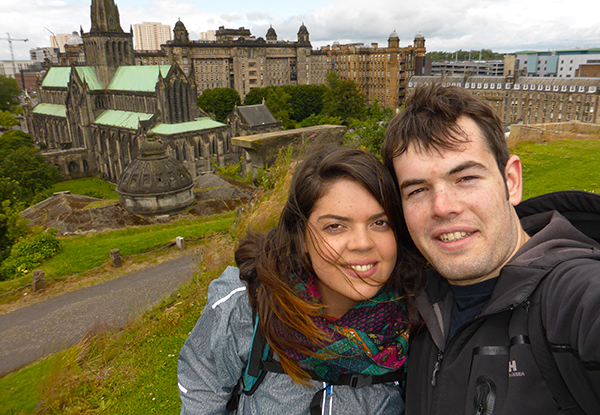 Réjane, a friend I met 5 years ago (february 2010) in my internship in Montreal (Canada), asked me if I wanted to visit Scotland. We kept in touch since we left Montreal but we didn't meet each other in France. I was surprised, and glad she proposed me this trip. We planned the way together and we decided to rent a car to be more flexible.
We used Couchsurfing to meet people and be hosted some nights!
Lot of cities in 10 days!
We started in Lyon (France) on the 22th of July 2015 and finished in Edinburgh (Scotland) on the 1st of august 2015.
The weather was changing every hour! Sun, Wind, Rain, Wind, Rain, Rain (the temperature was between 5°c and 16°c, whereas in France it was around 38°c ;).
People are very friendly
Each time we went to a pub, everybody was very friendly. We all speak together and share our stories, drink cider and beer, listen to local music. The landscapes was beautiful, we watched the highland games in Lochearnhead and I loved the highland's cows!